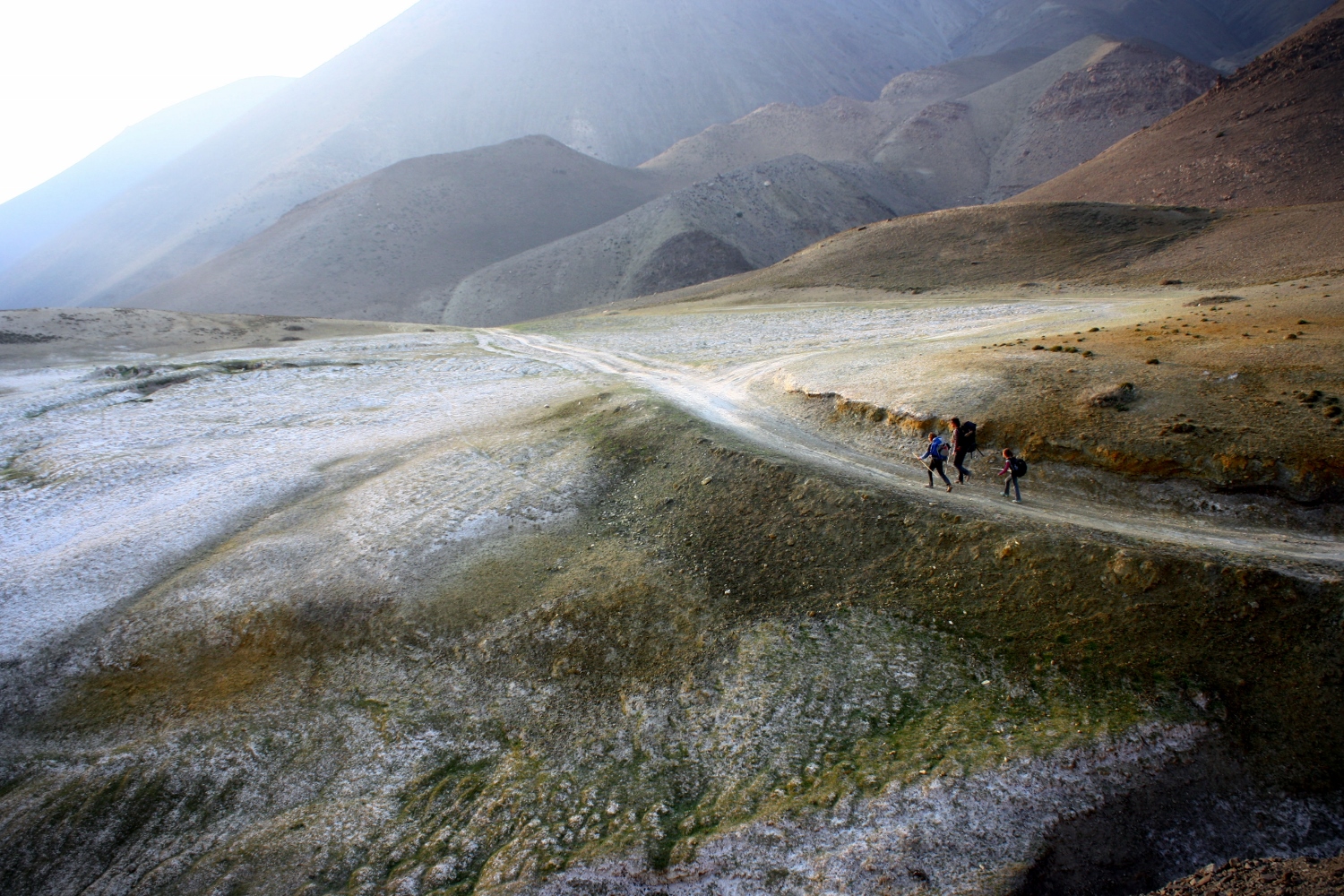 Japan is gentle and cute, looking a lot like a porcelain doll. She speaks quietly and often the muted melody of her voice is interrupted by sharp, yet soothing sounds of agreement. When she laughs hers eyes disappear to become two narrow slits and her hand shields her mouth in modesty. Japan is shy and avoids eye contact. Curiosity is not her trait. She doesn't stare openly when something interesting and new catches her attention, yet she is fully present and aware of what is happening around her. If someone is in need of help she is right there eager to assist. She pays attention to the smallest details and her creations are artfully executed to perfection. Her attire is fashionable yet simple, sometimes plain, sometimes it borders on extravagant. Japan's presence is light and intriguing, like a fleeting smile. I bet I can get to know her but it will take a while. I am drawn to her as a child drawn to a box of watercolors. I know she is hiding a whole universe inside her soul and only a few chosen ones get to step in and indulge. I crave to be let in… With age Japan gets smaller and cuter and I cannot resist her. Her face is crisscrossed with the gentle wrinkles of her benevolent nature. I bask in her peaceful presence and even though we don't always speak a common language somehow that is not a problem as we get along perfectly fine.
Thailand. I never get to know her even though I spend more time in her company than in Japan's. Thailand takes me by surprise as I meet her without any previous preconceptions. At first glance I am fully taken by her exotic beauty. She is bright, balmy and lush. Color is her thing. That I notice immediately. She is popular too. Many admirers are drawn to her exotic looks. Her skin is darker, the perfect shade of caffe-au-lait. It is smooth and shiny, the skin of a well fed, healthy child. Her long black hair belongs to the wind and the sea. She smiles a lot and her teeth are brilliant white. Me and her, we don't talk much. Communicating through smiles seems enough for both of us. To the end our connection remains skin deep.
At first Laos stuns me and I am a little put off. She is dark, almost primitive looking, with tiny spots of light to brighten her eyes. Disarray and no make up is her signature. She is also slow and likes to take time. The ease of Thailand is not a characteristic she can claim. She is difficult, bumpy, almost discouraging. I persevere maybe because of the ring in her cheerful greetings. In a week I am used to her rough edges. I relax, slow my breathing and start enjoying her company. With her by my side I savor minutes and seconds as if they are eternity. She makes me want to go inside and dwell in the moment. Laos also has the gift of speaking with her eyes. Me and her have whole conversation with no words at all. She is genuine and kind and her smile is sincere. Her life is marked by hardships, yet her spirits are high and bubbly. After a few weeks I know she is beautiful. I recognize her as Cinderella and I wink at her. We are friends.
Vietnam is at once brash and shameless. Shyness is not her virtue. She covers me with questions and just hangs around me frozen in place by her curiosity. I find myself on the defense with her as I am warned of her direct ways. At first I find her to be more plain than Laos, more chaotic and her presence is keeping me on the edge. Vietnam is noisy, busy and gets me tired quickly. She claims my attention with a persistence I find annoying. She pulls the edges of my sleeves trying to get me to engage, she touches the cheeks of my children and ruffles their hair. On top of it all she is a brilliant business woman: shrewd, focused and keen on succeeding in whatever she is doing, so I have to be careful with her as she is quick to take advantage of me when my guard is down. Vietnam though is a great cook so I forgive her the shortcomings. At the end of our stay with her I fall for her charms. I am not seduced by her beauty but by her vibrant personality and her energy. I have to admit she is gutsy, hardworking and I admire her. I know Vietnam is going to get where she is headed to. I wish her all the best.
Cambodia is undernourished and skinny. Her skin is dry and parched and her frame is willowy. She must have been a stunning beauty not long ago, but now she appears worn out and tired. The few new clothes she has acquired cannot fool me, yet I admire the beautiful traces of the past she carries with dignity. Now she is poor and I can hear a tone desperation in her voice. On the surface she appears to be calm, even joyous, but I also sense her deep sadness. Cambodia has had a rough journey and her wounds haven't healed yet. Her pain is still fresh. Once I get to know her past I feel deeply for her. I want to caress her and make her forget, not all the way though as I wish the lessons of history never fade from her books.
Indonesia is interesting and sweet as honey. She is a follower of diverse religions and her songs worship different gods. I am excited to discover that I can have long conversations with her. So starved I am for human interaction that I cover her with questions. She responds back eager to know me. I must have become a better traveler as we connect quickly. Indonesia is not poor like Cambodia. On the opposite, her modest wealth takes me by surprise. Don't get me wrong. She has rags too, but she knows how to hide them. The face she shows me is marked by stunning beauty and I am left staring in awe. I slowly learn that she has many faces, all beautiful, and I ache to meet them all. With time I come to realize that I will need a lifetime for that. I know Indonesia and I will meet again, until then, I will think about her in my dreams.
Nepal. I have wanted to know her for a long time. Why? I don't have a definite answer. Maybe because her name holds an allure hard for me to resist? Or maybe because ever since I was a little girl I thought Everest is where the Gods live? I am with her now, gently walking in her presence, only to realize that I knew nothing about this ancient beauty. Nepal is gorgeous, yet can be dirty, messy and dusty. She is exotic, stunning, chatty, friendly, soft, challenging, amazingly diverse and homey, all at the same time. She is easy to make friends with, easy to hang out with and easy to fall in love with. She is the lady I will be probably talking to you about when we meet next time.